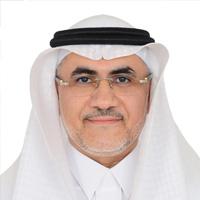 Dean's Message
Welcome to the College of Engineering at Alfaisal University. The college has come a long way since its existence in 2008. Today, the college is a vibrant entity where enrollment is growing, external research funding is increasing, infrastructure (labs and equipment) is improving, and the programs are receiving national and international attention. And that tremendous growth is expected to continue.
The College of Engineering has been offering a wide range of degrees and programs through a blend of rigorous and project-based curricula to educate a diverse group of students. Currently, the college offers bachelor's degrees in Architectural, Electrical, Industrial, Mechanical and Software Engineering. These programs were originally conceived by a joint MIT-Cambridge advisory committee to ensure that they meet the highest international accreditation standards such as ABET. In addition, a master's degree in Engineering & Systems Management is being offered in collaboration with the Centre for Complex Engineering Systems (CCES) at KACST (King Abdulaziz City for Science & Technology) and MIT (Massachusetts Institute of Technology).
Our graduates are innovators and professionals who serve and fuel the economic and technological development of the Kingdom of Saudi Arabia and regions beyond. We maintain dynamic relations with several reputable universities abroad where students can study or do research. The student to faculty ratio is small compared to other programs in the region. Our student-centered pedagogy ensures that students can freely access any faculty member.
As one of the fastest rising engineering programs in the nation, the College of Engineering looks to the future with a tremendous sense of optimism and anticipation to advance even further.
Thank you very much for your visit and I invite you to explore our website and learn more about the college and all the exciting opportunities that are being carried out by the engineering faculty and students.
Sincerely,

Dr. Muhammad Anan
Acting Dean, College of Engineering