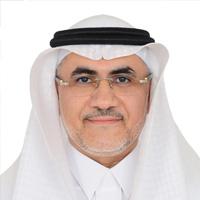 Dean's Message
Welcome to the College of Engineering at Alfaisal University. The college is committed to its mission of delivering world-class engineering education at undergraduate and graduate levels, and enabling graduates to contribute to the welfare of Saudi Arabia and the world.

The College of Engineering has come a long way since its existence in 2008. Today, the college is a vibrant entity where enrollment is growing, external research funding is increasing, infrastructure (labs and equipment) is improving, and the programs are receiving national and international attention. And that tremendous growth is expected to continue.

The college offers degree programs in five undergraduate engineering disciplines that answer the growing needs of Saudi Arabia in realizing its vision. These programs include Architectural, Electrical, Industrial, Mechanical and Software Engineering, all of which are fully accredited by the Engineering Accreditation Commission of ABET. The ABET accreditation is a testimonial that our programs meet the quality standards for preparing qualified graduates in highly-skilled engineering fields. With our newly offered tracks, our programs also allow for pursuing interests in emerging areas including artificial intelligence, cyber security, robotics and renewable energy.

At the graduate level, we offer a masters program focused on Engineering & Systems Management – which is made in response to advances in decision making, analytics, supply chain management, and industrial intelligence. This program is being offered in collaboration with the Centre for Complex Engineering Systems (CCES) at KACST (King Abdulaziz City for Science & Technology) and MIT (Massachusetts Institute of Technology).

The engineering education at Alfaisal University inspires students with the joy of innovation and creativity. Our graduates are innovators and professionals who serve and fuel the economic and technological development of the Kingdom of Saudi Arabia and regions beyond. Our rigorous curricula, our approach to hands-on learning, our distinguished faculties, and our industry engagement prepare Alfaisal's graduates with the theory and practical application necessary to meet tomorrow's challenges.

Thank you very much for your visit and I invite you to explore our website and learn more about different programs within the college and all the exciting opportunities that are being carried out by the engineering faculty and students.
Sincerely,

Dr. Muhammad Anan
Acting Dean, College of Engineering