Joint Smart Grid & Electric Vehicles Research & Development Centre (JSEC)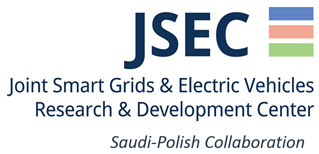 A new Engineering research laboratory, Joint Smart Grids & Electric Vehicles Research & Development Centre (JSEC) has been established as part of a Saudi-Polish Collaboration involving the AGH University of Science and Technology, Krakow, Poland and the College of Engineering at Alfaisal University. A total of 6 million SAR in equipment has been allocated to the Centre which will be located at Alfaisal University.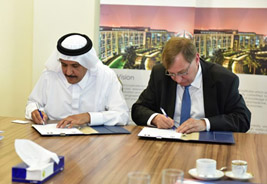 The aim is to enable research and develop solutions for the challenges faced in the fields of smart grids, microgrids, renewable energy systems, energy storage, and electric vehicle technologies in line with Saudi Arabia's vision 2030. The center will also facilitate research visits and support the commencement of a graduate program in Renewable Energy at Alfaisal University.
The Joint Smart Grids and Electric Vehicles R&D Center (JSEC) has been established at Alfaisal University under the Office of Research and Graduate Studies (ORGS) to support renewable energy technologies. JSEC capitalizes on the College of Engineering programs, providing opportunities for the faculty and students to engage in research and design projects related to renewable energy. In addition, a joint collaboration with the Center of Energy, AGH University of Science and Technology, in Krakow Poland, facilitates exchange of expertise and joint projects. The mission of JSEC is to conduct multidisciplinary research developing and incorporating advances in engineering technology into various Renewable Energy Systems; support teaching undergraduate and graduate level courses with extracurricular activities and workshops; and spreading the know-how of the field to other engineers and the general public to develop awareness and encourage high school students to join engineering majors. Currently, two labs are dedicated to this center, namely, the Smart grids Lab (SGL) and the Electric Vehicles Lab (EVL). .
Collaborators & logos for funding
New Energy Transfer Co., Poland, Office of Research and Graduate Studies, AU, and Boeing.
Associated Research labs
JSEC Smart Grids Lab
JSEC Electric Vehicles Lab
Projects
DC Microgrid
Active Battery Pack Balancing project
EV motor testing and control setup
Autonomous Indoor Delivery Robot project (AIDR)
PV modeling and parameter identification
Switched reluctance machine modeling and control
Training of EE, ME, SE, and IE students involved in the BSCP.
Team members
Eng. Habib Farooq (research assistant, BSCP team leader, and lab manager)
Eng. Ahmed Qanbar (BSCP mechanical team leader)
Other BSCP team members
Center Director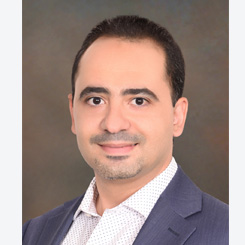 Name: Ahmed Oteafy
Email: aoteafy@alfaisal.edu
Contact Number(s): 011 215 7768
Director profile link: Open Scholar


Dr. Ahmed Oteafy received his B.S. and M.S. degrees in electrical engineering from Kuwait University in 2004 and 2006, respectively, and the Ph.D. degree in Electrical and Computer Engineering from Boise State University, Idaho, USA in 2011. He is currently an assistant professor at Alfaisal University, Riyadh, Saudi Arabia and the director of the Joint Smart Grids and Electric Vehicles R&D Center (JSEC). He is also a Senior Member of the IEEE.
Dr. Oteafy teaches power and control courses such as renewable energy, power electronics, and modern control theory. His research encompasses cyberphysical power systems, electric motors and generators, nonlinear control theory and applications, parameter identification and modeling, and stability analyses. Currently, his focus is on Microgrids R&D and the development of a Boeing funded Solar Car Project in addition to other projects at JSEC.