EE Design and Innovation lab
The lab serves EE lab courses that are based on design and simulation software, such as computer networks, computer architecture, and machine learning. It also serves as space for hardware projects, such as capstone and other student projects. To serve its purpose, it avails computers with multiple software packages installed, as well as a wide array of kits for embedded systems and robotics, in addition to a multitude of tools, equipment and space to work.
Equipment
21 Computer systems

NI PXI DAQ system

Robotics and embedded systems

General electrical/electronics lab tools and equipment
Lab Manager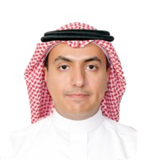 Name: Ahmed Hamidalddin
Email: ahamidalddin@alfaisal.edu
Contact Number(s): 0555803939
Director profile link: Open Scholar


Ahmed Hamidalddin is a lecturer in electrical engineering at Alfaisal University, where he teaches electrical engineering courses and labs, as well as research and engineering activities. His research interests focus on developing device performance and efficiency. Ahmed holds a MSc (2011) from the University of Southern California, and a BSc (2007) from KFUPM. He was a researcher at KACST from 2007 to 2019, where he worked on nano-structures, devices, and systems, mainly in photonics and electronics, and holds a patent and a number of publications.