Electrical Engineering Lab
This electrical engineering lab hosts material necessary for conducting laboratory experiments related to Foundations of Electrical Engineering, Electric Circuits, Digital Logic Systems, Electronics, Microelectronics, Power Electronics, Control and Feedback Systems Design, special topics in EE, and capstone projects. The labs are designed to reinforce lecture materials with hands-on practice and implementation.
Equipment
National Instruments ELVIS III units; PC computers equipt with necessary academic licenses such as National Instruments LabVIEW and Multisim; various power supplies; digital logic and microelectronic components; and basic circuit-building essentials and application boards
Lab Manager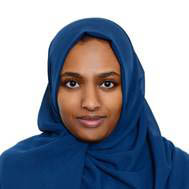 Name: Aram Sadig Monawar
Email: asmonawar@alfaisal.edu
Contact Number(s): 011 289 0821
Director profile link: Open Scholar


Eng. Aram Monawar is an instructor of Electrical Engineering at Alfaisal University. She completed her bachelors in Electrical Engineering with First Honors from Alfaisal in 2018. Afterwards, she went on to pursue MS in Electrical  and Computer Engineering from Georgia Institute of Technology, awarded 2020. Her technical focus was in the area of Systems and Control. She has 2 years experience as co-director of Joint Smart Grids and Electric Vehicles (JSEC) R&D Lab and Research Assistant. In addition to the experience working with the DC Microgrid cyber-physical system, she was a 5-year senior member of the Alfaisal Solar Car Project. .